2021 Vw ID.4: It's finally out!
Last Updated: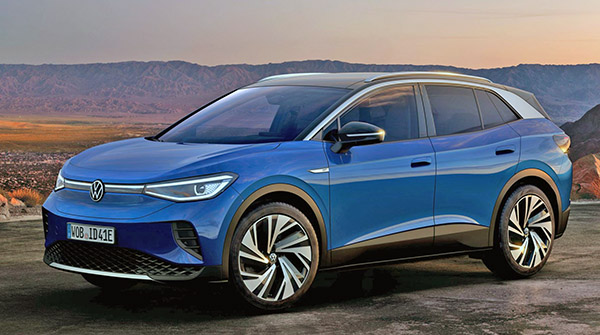 We finally get to see VW's all-new Electric Crossover.
We have seen so many spy shots of it before that there are really no surprises here. At least visually.
Everything looks OK. The interior seems a bit plasticky, at least on the pictures. (The brown/grey interior seems to look much better)
The exterior is more modern than other VW SUVs sold in the US. But that's not hard to do. There is nothing futuristic or original here, just current and modern.
It seems VW has been hard at work making this an alternative to regular crossovers, instead of an "EV looking" SUV.
Which brings us to the price. Which starts at $40 000. Meaning it could be under $30 000 in some states after incentives.
Which really competes with non-EV Crossovers.
That will be the base price in the US, until the ID.4 starts being produced over here, in 2022. Once US production starts, the base price will somehow move down to $35 000! (So you'll be paying an extra $5000 to be the first one on your block to get one…)
A loaded 'First Edition' model will be priced at $44 000.
Later, an "AWD Pro" model will also be priced at almost $44 000.
All versions will be RWD at first. With a range of 250 miles.
At 180.5 inches long, the ID.4 is about 3 inches shorter than its main competition in the US: the upcoming Nissan Aryia. (Which will also start at around $40 000)
The ID.4 is basically the same size as a Toyota RAV-4. And, when starting at $35 000, it will also be pretty much the same price after incentives.
This is basically the first time anyone really competes with similar gas models at the same price point. This is not competing with any Tesla models, but with the Honda CR-V/Toyota RAV-4 crowd.
It will be very interesting to see if more people start picking an electric car versus a gas one for the same price. Or not.
Also interesting, will be the competition with the Nissan Ariya. Which I think is nicer and much more modern looking…