2022 Honda Civic: the sedan.
Last Updated: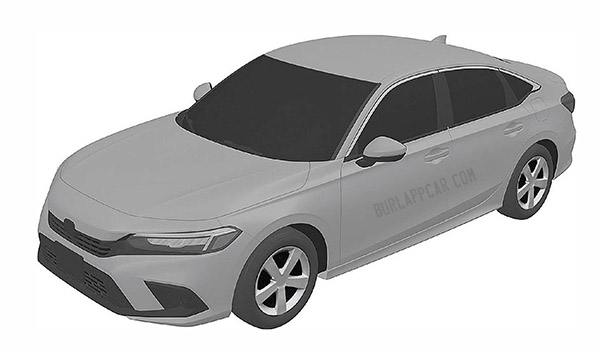 I am still a fan of the current generation. Which, to me at least, was a huge step forward compared to its predecessor.
This seems to be a step backward. Sure, it is a lot cleaner. (Especially the hatchback) But they took all the personality out of it.
This now looks like a smaller Accord. And I am not really sure that's what Civic buyers want. I know these patent drawings are the worst way to see a new design. But right now, this doesn't look as attractive as the new Nissan Sentra. At all.
It seems everyone is trying really hard in the compact sedan segment. Even the Elantra is standing out (a bit too much for some). But designing an invisible car in 2022 might not really work anymore.
This is exactly what Honda did with the 6th and 9th generations. Which were just boring versions of their predecessors. Currently, the Civic is still a huge hit for Honda with over 325 000 sold last year alone.
I am not sure this next generation will be as popular. From what I see here, it doesn't deserve to be.