New Ford Equator SUV: not for us…
Last Updated: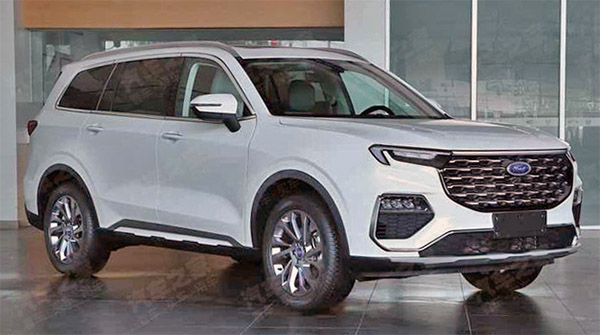 This is a new large SUV for the Chinese market. And will probably not be sold elswhere.
Unless it is a preview of the new generation Ford Territory, which is sold in Australia and other markets.
The design is very generic. On the top picture, it actually looks a lot like a previous generation Toyota Highlander.
I just wonder if some of the design cues, like these headlights, might end up on some US models. Like the Exploer. Who knows…