2021 Jaguar XF: finally a great interior…
Last Updated: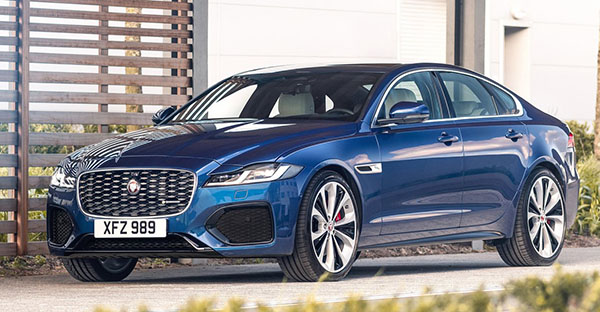 The Jaguar XF sedan has been revised for 2021. I think it still looks too much liek a generic Japanese sedan. Like a Subaru. Especially the profile.
Jaguar has modified the front and rear ends and it doesn't really make much of a difference. To me, this still doesn't look as distinctive as a real Jaguar should…
It is a completely different story inside. I had the opportunity to sit inside the "then" new XF a few years ago. And was shocked how bad it was. Uninspired and cheap-looking everywhere. (Bottom pic)
The all-new interior is now worthy of being in a modern luxury sedan. And is almost exactly the same as the new 2021 F-Pace SUV interior. Both great.
Unfortunately, it is now (in the US) only available with a choice of 4 cylinder engines. No V6. Which is really too bad…
The base model is the 2.0 Liter Turbo with 246HP and RWD. While the optional 2.0 Liter comes with 296HP and AWD.
The XF also got a lot cheaper for 2021. It now starts at $45 145. Or over $7000 less than before.
To put it in perspective, that's about $10 000 less than a base Audi A6 or BMW 5 series.
And about $17 000 less than a base E-Class!
It is even cheaper than the new Genesis G80 by about $3000!
I think this is a great move from Jaguar.
Now for the really sad news: this updated and gorgeous wagon version is also getting that great interior. So now it's pretty much perfect. And not available here anymore…