2022 Acura MDX: still calling it a "prototype"…
Last Updated: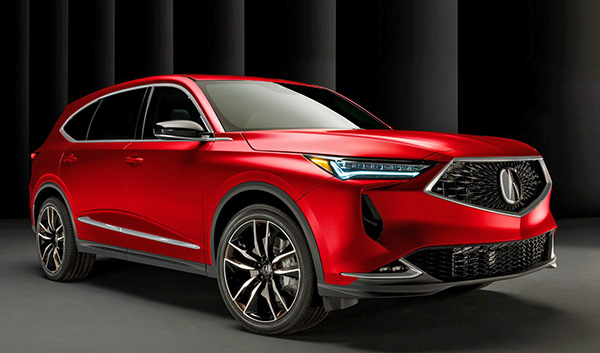 I am not actually sure why Acura is calling this a 'prototype'. Since it is obviously the production model. Or at least 99% of it…
(I guess it is a way to make the news twice?)
I think the new MDX looks exactly like it should. The proportions are much nicer than the current model. And the profile is quite simple and tasteful.
The best news is that all versions will come with a V6. Great to see Acura has resisted the temptation to offer a 2.0 Liter Turbo as a base engine. As there is really nothing like a smooth V6 to give customers an upscale feel.
The base engine will be a 3.5 Liter V6 with a 10 speed automatic.
While the Type S model will get the new 3.0 Liter V6 Turbo with 355HP.
It looks like the MDX's main competition next year in the US could be the equally new QX60 from Infiniti.
I have test driven the RDX 3 times since it came out, and I always came out very impressed by it.
I cannot wait to drive the new MDX. One of my favorite features of the RDX is its excellent ELS Studio 3D sound system. Apparently, the new MDX will offer an even more powerful, 25 speakers (!!!) version of that system in the MDX. Which should be quite amazing…
While I wait for the MDX, the next Acura I will be driving is the new TLX sedan, next month.