2021 Hyundai Kona electric: the facelift…
Last Updated: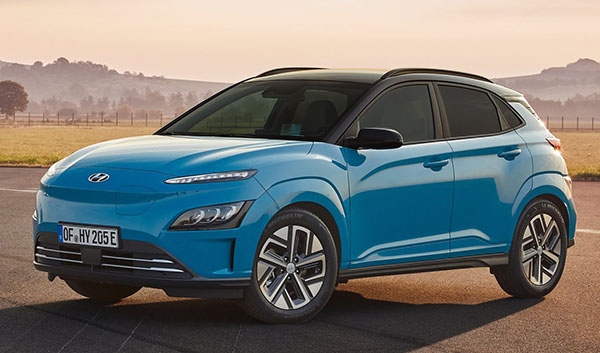 The revised Hyundai Kona electric now receives many of the changes the regular Kona did a while ago.
It is overall a cleaner design. Just by modifying a few details and trims.
The front end of the EV version is also much cleaner than before. (The blue car is the new one)
Not much has changed inside. Mostly the screen.
The Kona interior in general isn't that great. While the EV version is a bit better with a redesigned console, it is just not a fun interior at all.
The 2021 2 tone model pictured above at least seems a tiny bit more upscale. That gray plastic everywhere in the one I drove last year was pretty depressing…
The new version is not expected to get a revised battery range.