2022 BMW Gran Coupe: now with the Bugs Bunny teeth…
Last Updated: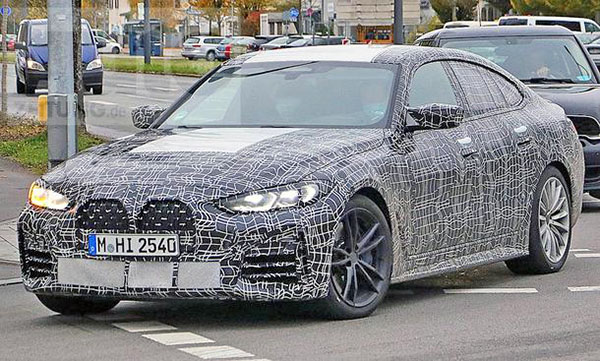 As usual, the BWW 4 Series Gran Coupe will basically be a hatchback version of the 3 series.
(Or a 4 door hatchback version of the 4 Series coupe)
And this time, we have proof that it will indeed be getting the huge grille from the 4 series coupe and convertible.
This is not a surprise and was totally expected. But it will be interesting to see how it looks on a longer, 4 door car. My guess it that it will look a bit better than on the coupe… (Plus we are almost getting used to it by now)
What do you think?