2022 Jeep Compass: some teasers…
Last Updated: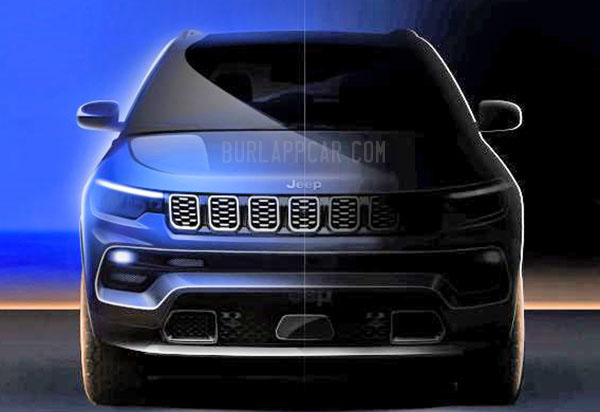 A revised Jeep Compass is supposed to go on sale early next year.
From the teasers above, it looks like the front end, although modified, will be very familiar.
The big changes are inside. Where the interior seems all-new. (At least the dashboard). And much, much nicer than before.
At least on these teaser photos, design and materials seem to be a few steps above the current version.
Thi is the current Compass Interior. As you can see, the teasers above show a vastly improved model for 2022. Good news…