BMW iX: finally…
Last Updated: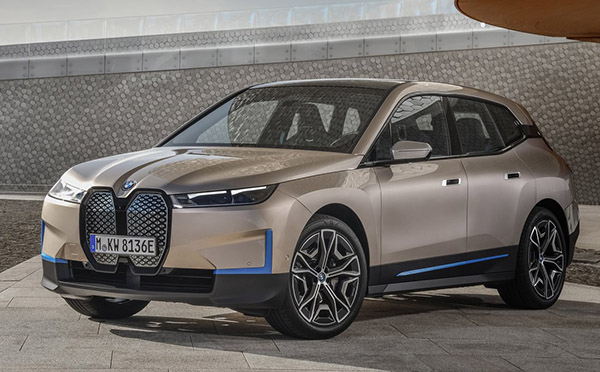 Even though we had seen the concept version only a couple of years ago, it seems we have been fed spy shots of this for many years.
Today we finally see the real thing.
Which ends up looking a bit like a cross between the concept, and every other BMW SUVs out there.
Which was expected.
At least it stays a little weird and a bit more original than their other SUV models.
The interior looks like a mess.
While, again, I applaud being modern and different, this looks like it was designed by different teams who never spoke to each other.
The whole thing has a kit car interior design feel to me. Like the early Fisker Karma sedan.
The doors especially. Nothing flows. Nothing matches.
The 'crystal' switches look really cheezy and gaudy. (some gold trim here and there doesn't help)
There is also a square steering wheel for no good reason.
As far as technical specs, it is actually nothing amazing. Another "too fast/too expensive" EV with 500HP and 0 to 60 in 5 seconds.
The electric range is said to be around 300 miles.
No pricing yet, but this is obviously targetting the Audi E-tron. Which starts at $66 000. With less power and an even lower 220 EV range. And the Jaguar i-Pace with its 239 miles range for $69 000.
I guess that means the iX will start at well above $70 000 .
The Audi, or the Jaguar is the obvious classy choice here. Since BMW has decided to go for the tacky crowd…