2022 Genesis GV70: interior pictures…
Last Updated: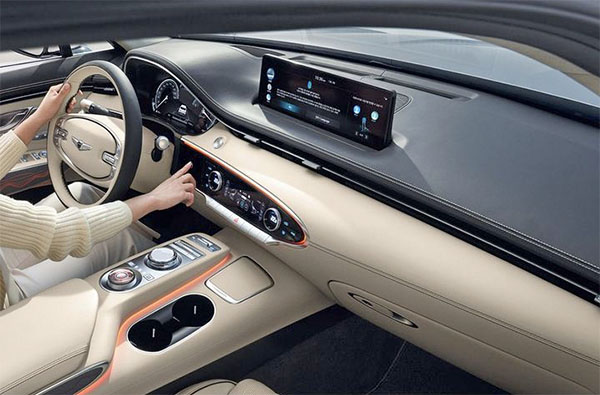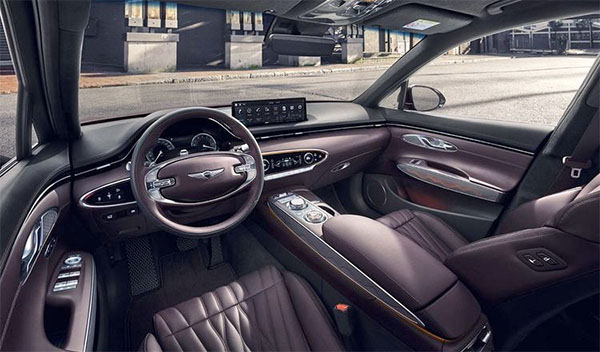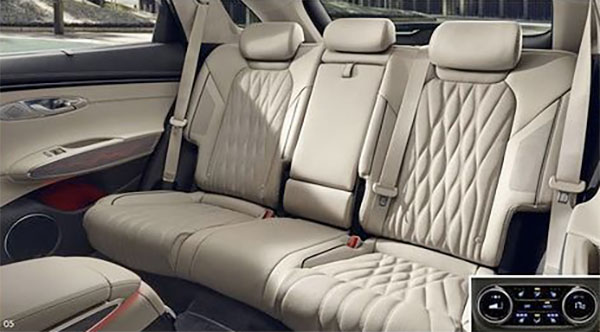 Besides the cheezy "mood lighting" in the first photo, this is a pretty great interior. At least on these pictures. And quite original too.
The GV70 will be available with the same engines as the larger GV80. Which means a 2.5 Liter Turbo or a 3.5 Liter Turbo V6. RWD or AWD.
The Japanese competition from Lexus, Infiniti, and Acura is only available with 4 cylinder engines. They do not offer a V6 option. They are also all FWD based.
These all start at around $37 000/$38 000. If Genesis can price the new GV70 right below they could have a winner. Their larger GV80 is actually about $4000 more than the similar size Lexus RX (with a standard V6). Which is quite pricey for a new brand.
(The GV70 should really start under $40 000 )
We will hear more about the new Genesis SUV. And especially see a lot more, since this will without a doubt become the company's best-seller very quickly.