2022 Mercedes C-Class: new illustration…
Last Updated: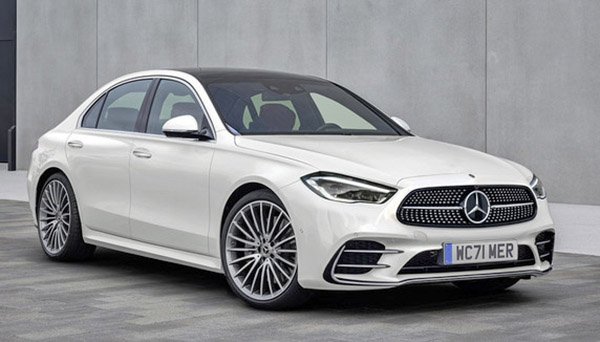 The small C-Class will be all-new next year. (Or any day now it seems…)
This illustration seems pretty close to the many spy shots we have seen of the real thing (HERE)
And it will, as usual, look like a smaller version of the new 2021 S-Class sedan. (And a lot like the current C-Class as well) Even inside. Where a tall vertical screen will be the center of attention.
I test drove a C-Clas sedan a couple of years ago and wasn't that impressed. These cars aren't as special as they used to be. And they don't feel better than many mid-sized sedans out there. I don't get it…