2022 Mercedes C-Class: new pic…
Last Updated: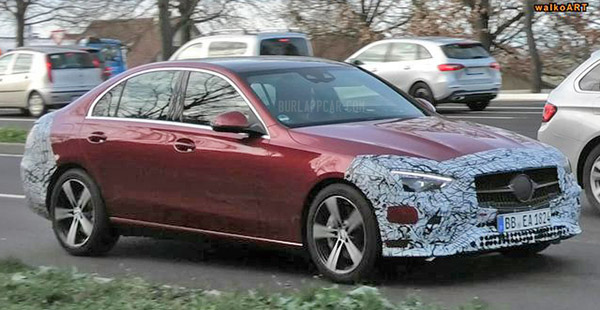 We have seen many photos of the next-generation 2022 Mercedes C-Class already. This one, again, shows how close it will look to the new S-Class. Which has been the usual C-Class philosophy since the beginning. Since the Mercedes 190 really. Which, at the time, also looked like a small version of the S-Class.
The interior will have a giant center screen on the console as well.
The C-Class isn't the most popular Mercedes model in the US anymore. They sold less than 50 000 of them over here last year. If you think that's bad, it is still almost twice as many as the Audi A4 (26 435 units sold in 2019) And still a few thousands more than the much newer 3 series.