2022 Mercedes EQS: next to the concept…
Last Updated: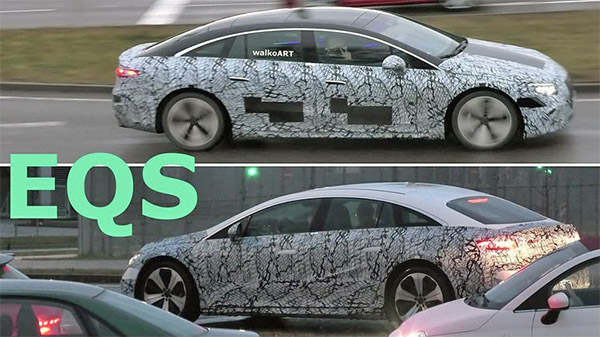 These new spy shots of the 2022 Mercedes EQS EV are the best I have seen yet. Showing us most of the car's profile. (And all windows!)
Mercedes did stay pretty close to the concept. Although the proportions are, of course, different. But the production car still looks really good so far.
We are scheduled to see the new infotainment system on January 7th. Which gives us a glimpse of the interior. Mercedes claims 435 miles of range in European testings. Which would probably still mean above 350 miles in the US (EPA)
This finally looks like a true Tesla Model S and Lucid Air competitor. Although, being a Mercedes, the price could be much higher than the $69 500 starting price of the big Tesla…