2023 Lexus RX: new illustration…
Last Updated: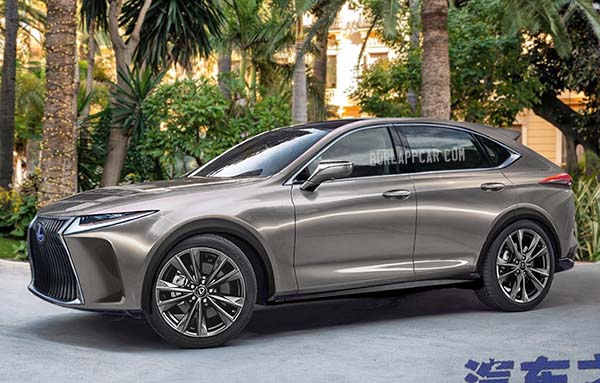 A new generation Lexus RX is supposed to be introduced in a little over a year.
This will be big news for Lexus since the RX is the best-selling Lexus model. With over 111,000 of them sold last year. It will be facing some tough new competition from the new Genesis GV80. Even though the new Korean Luxury model starts at around $4000 more (The next RX might also go up in price anyway…)
No news yet about the powertrain. The current model is available with a standard 3.5 Liter V6 or a Hybrid (With a V6).
The RX's cousin, the Toyota Highlander still comes with the V6 standard. But the hybrid is matted to a 2.5 Liter 4 cylinder. Let's hope Toyota doesn't transfer this to the Lexus. (As a luxury brand, it would be nice if the hybrid set up could keep a V6). Although, by the 2023 model year, Toyota might just decide to offer the new RX as a Hybrid-only model.
The LWB version is supposed to be longer than the current model to accommodate a more spacious 3rd-row seat.
The future design direction of all new Lexus models is also supposed to adopt simpler lines. Which would be a welcome improvement over some of their crazy looking designs they are offering these days.
What do you think? Would this beat the Genesis GV80?