2023 Mazda 6 sedan: new illustration…
Last Updated: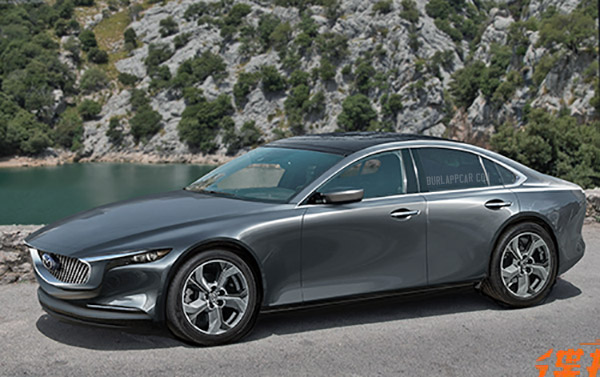 The current-generation Mazda 6 has been the darling of automotive reviewers. But not the public.
While Honda still sold over 290 000 Accords last year, the Mazda 6 numbers were below 31 000. Yes, just 31 000… That has to be the least popular of all mid-sized sedans sold in the US.
I drove it myself a few years ago and thought, like most, that it was a great sedan. Mazda seems to be doing the worse job ever at promoting and selling the car.
Still, an all-new generation is due out a little over a year ago. Which is a long time and by 2022, the current model will be 9 years old!
The new generation will use the same new RWD platform as the upcoming CX-50 SUV. And it will offer the new inline 6 cylinder and AWD as options. Just like the CX-50.
The 6 sedan has slowly moved upmarket over the years. the current generation's interior has been revised a couple of years ago with a more upscale feel.
An even more upscale Mazda 6 with a 6 cylinder option will not only compete with the Accord/Camry crowd but also more luxurious cars like the Acura TLX and Volvo S60. While probably still costing much less.
Who knows if by 2023 the mid-sized sedan market will be that healthy. (Mazda has also no electrification plans for the new sedan. At least so far) And the next Mazda 6, no matter how good it gets, might eventually be struggling even more than the current one.
Let's hope not…