2021 Jeep Grand Cherokee "L": official pictures…
Last Updated: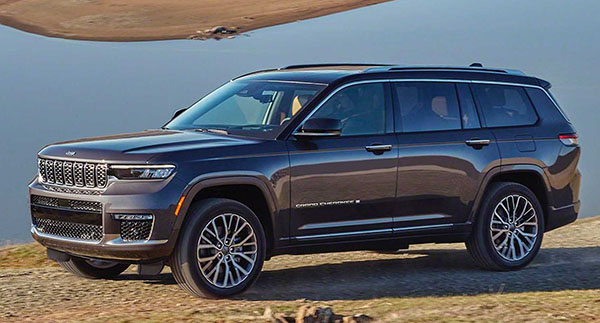 I have to say, this is a great surprise. At first, I was a bit bothered by that rear chrome line that resembles the cheaper Compass. But it actually looks good on the new Grand Cherokee.
the longer proportions of the 3-row version also seem to work really well. the whole thing doesn't look too stretched out.
The whole design seems pretty sophisticated and upscale. An that interior is really nice. And, no stupid tablet! Everything is integrated very well, as it should be.
I think this is much nicer than the Grand Wagoneer concept we saw a while ago…
The base engine is the good old 3.6 Liter V6 with 290HP.
Until a couple of days ago, I had heard rumors about the V8 being replaced by a new V6 Turbo option.
Which was actually all wrong.
A 5.7 Liter V8 with 357HP is still an option. A plug-in hybrid version is also coming later.
The V6 and V8 versions will be available in the spring.
So far this looks great. I think once the hybrid is available, it will actually be competing with tons of stuff. From the Land Rover Discovery to the Lexus RX.
it has been a while, but the Jeep Grand Cherokee seems to be back with a vengeance.
Good for them…