2022 Honda HR-V: teaser…
Last Updated: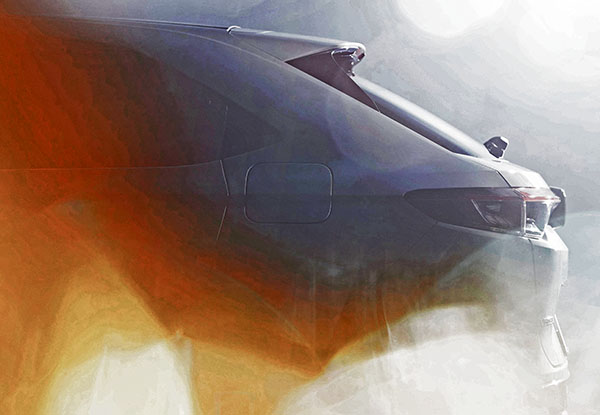 This is a better version of the teaser I posted earlier.
We still cannot see much. But you get the idea of the much more angular design for the next generation. It also retains the hidden rear door handle.
As mentioned in some comments, Honda has mentioned this will be the "world version". Not the US model. Which is the usual PR BS. Same thing Ford did years ago when they said the US would get its own "new Ranger". Not the one that had been on sale around the world for years. And of course, we ended up with the same truck as everyone else.
What they mean by "special for the US" is usually different engines. Bumpers or headlights. Trims, wheels, etc… But what you see here is mostly what we will be getting here in a few months.
This "world" model is getting a hybrid powertrain. Probably standard in some markets (LIke the new Fit does in Europe). The main difference for the US might be that we are not getting it. They claim our version will be "designed to meet the distinct needs of US customers and will differ from the Honda Vezel/HR-V that will be offered in other regions".
Which is code for "Americans want cheap stuff". Which. again, basically means we will probably NOT get the more expensive Hybrid setup. More limited options (No panoramic sunroof) etc…While the new generation will be larger, it will still be the cheapest car Honda offers in the US.