2022 Jeep Grand Cherokee L: new teaser…
Last Updated: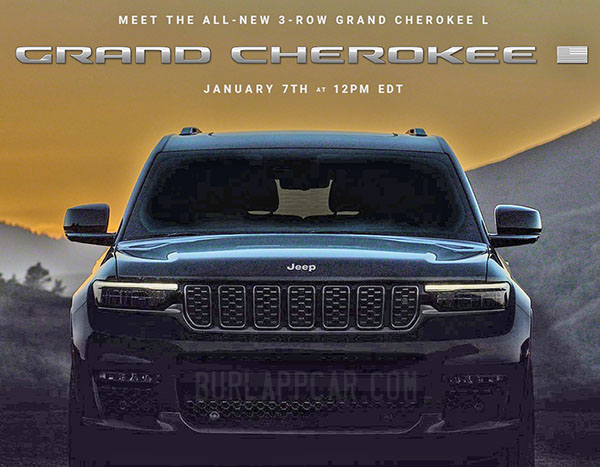 We all knew it was coming.
The next-generation Jeep Grand Cherokee will be available in a longer, 3-row version. And now we know it will just be called "Grand Cherokee L". Why not…
And we won't have to wait much longer to see it since it will be shown to us tomorrow. I guess the regular 5 seater verson will be unveiled later for some reason.
From the spy shots we have seen so far, the 5 seater will, of course, look quite a bit better. Stretched versions of a 2 row SUV never look that amazing.
And from what we have seen of the interior (HERE) it looks like the Grand Cherokee could even compete with higher-end models like the Lexus RX and others.
From the teaser, it looks like Jeep did not mess up the Grand Cherokee…