2022 Mercedes C-Class wagon: new spy shot…
Last Updated: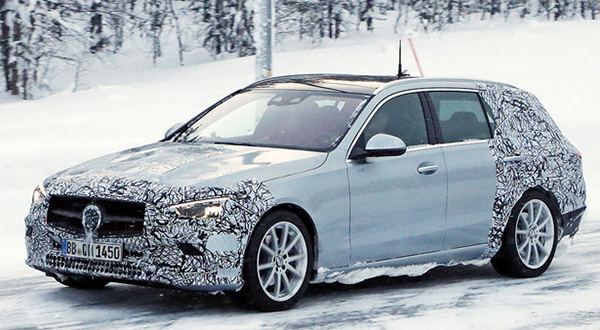 Just like the sedan, the next-generation Mercedes C-Class wagon already looks clean and classy. (if uninspired…)
Unfortunately, the C-Class wagon has not been offered in the US for years. And things probably won't change anytime soon. (making so much more money selling us bigger profit margins SUVs) Unless they come up with a raised up version of it. Like they did with the E-Class. (which is now the only version we get of the E-class wagon)
What do you think?
Should Mercedes try again to sell the new C-Class wagon in the US? Since Audi still offers the A4 wagon over here…