2022 Mercedes EQS: new pix…
Last Updated: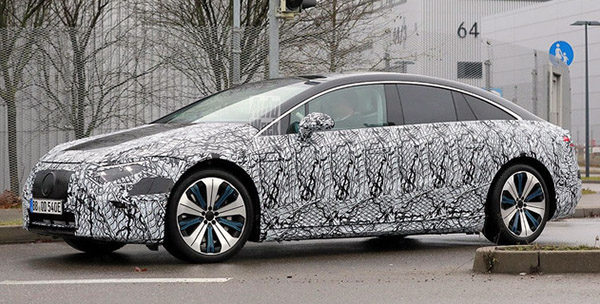 On these new pictures of the 2022 Mercedes EQS, we get to see a little bit more of the new EV sedan.
Not sure how much this will be, but so far, it doesn't really look that premium. It is also, as we mentioned earlier, a huge let down when compared to the concept. This looks more like a Mercedes model from a few years ago. It seems to fit well next to the old R Class from 15 years ago.
No matter what, this will be a welcome competition to the aging Tesla Model S and super expensive Lucid Air…