Ford Bronco pick-up: not until 2024???
Last Updated: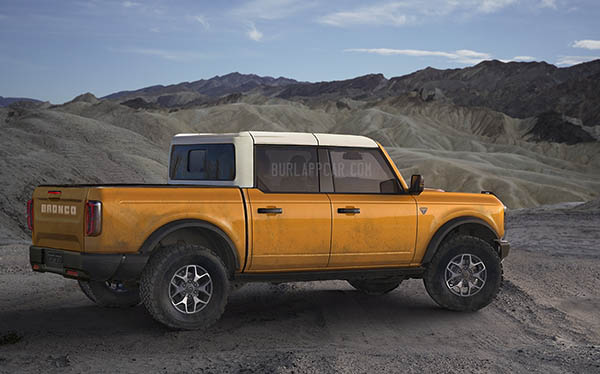 Why???
Apparently, Ford is afraid the upcoming Bronco pick-up could compete with the redesigned 2022 Ranger, due out later this year.
The Ranger starts at around $25 000. While the Bronco pick-up would probably be around $10 000 more. Since a basic 4 door Bronco is already $30 000. And its main competition, the Jeep Gladiator, starts at about $35 000.
I think a Bronco pic-up is a no-brainer. And a potential huge cash cow for Ford. Jeep waited forever before finally producing a pick-up version of the Ranger.
There is also a rumor about a hybrid version of the Pick-up. This means it could be available on the regular Bronco as well in a year or two.