Fun with configurator: Lucid Air Vs. New Tesla Model S
Last Updated: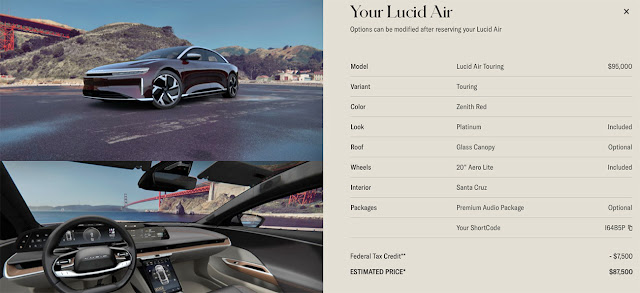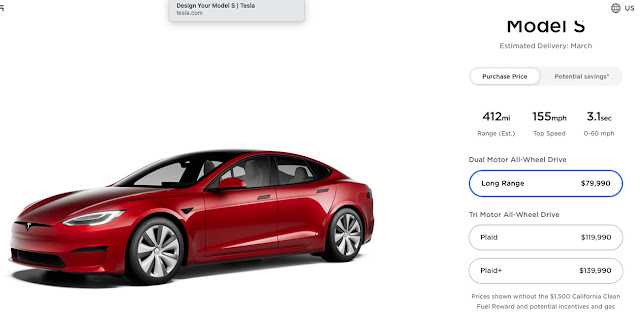 The Tesla Model S seemed like a good deal in the luxury EV market. Until last week…
Since the price jumped $10 000 when the interior was finally updated.
I thought it would be fun to compare what you get from Lucid for about the same price.
I didn't price the basic Air model. Since you cannot get the glass roof or fancy stereo on that model. So I priced the "Air Touring" starting at $87 500. Added a paint option, the glass roof, and sound system upgrade for a total of $95 000 before incentives. The Air does qualify for federal incentives of $7500.
If I include local incentives, the price would drop to about $85 000.
Which is only about $2500 more than the model S long rage with optional red paint.
The EV range is about the same for both cars. And both are more powerful and faster than anyone needs. The Air is a much more modern design. And seems much more upscale inside and out.
While I do like hatchbacks, I would gladly give up some practicality for the Air's overall quality look.
It will be quite interesting to see how the Air is doing…
Good job to Lucid. And good luck to Tesla.
Which one would you pick?