NIO ET7: new Chinese EV sedan…
Last Updated: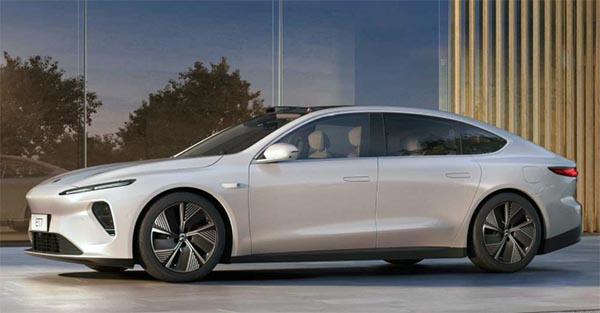 The new NIO electric sedan doesn't bring anything new to the table. At least visually. The sleek shape, the center screen, the glass roof. All stuff we have seen, mostly from Tesla, before. many times.
Still, the whole thing does look really nice. I also like the tall side windows. Almost reminiscent of 1990's Japanese cars. (Windows seem to get smaller and smaller these days)
The interior also seems a very peaceful and relaxing place to be.
What I don't like is that "fastback but no hatchback" design. Which is always ridiculous and doesn't make any sense…
The new sedan will be price to compete against the Tesla Model S in China (of course…)
But the top of the line version is said to adopt the all-new 150kWh with a 620 miles range. Available in 2 years.
For now, 310 and 435 miles versions will be available first.
It seems everyone is going after Tesla these days. Who just made available a 244 miles range version of the Model Y to better compete with the VW ID4 and upcoming Nissan Ariya. So Tesla knows there will be tough days ahead as everyone is coming up with electric cars.
The old Model S and X are particularly vulnerable…