Renault 5 Concept: reborn as an EV…
Last Updated: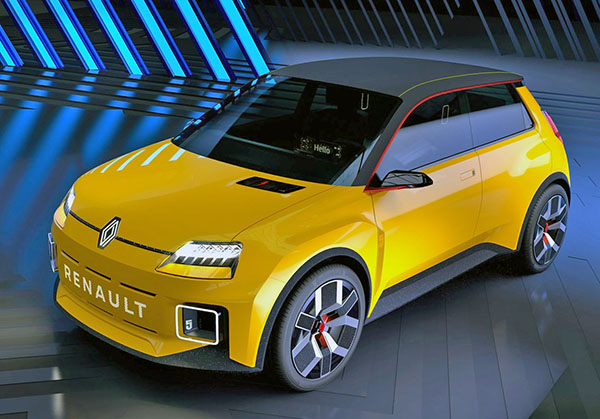 Renault is finally doing a new version of the old, super popular, Renault 5. The legendary small car that came out back in 1972.
The current generation Twingo was already inspired by the original R5 back in 2014. But this is the first time Renault is actually calling a new car the "Renault 5".
As far as the design goes, I have to say I am a little disappointed. The original car was a masterpiece of simplicity. This new one has a lot of unnecessary plastic bits everywhere. Fender flares etc.
It is just trying too hard to look aggressive. Which is actually the opposite of the original car.
I think Mini and Beetle were much more successful at bringing a classic design back to life. And the upcoming Hyundai Ioniq5 already seems to be a designer's dream with its retro 80's/Giugiaro look.
Of course, the new 5 will be an EV. No specs yet. But it will of course compete with the new Fiat 500 Electric and Honda e in Europe. Both models are also inspired by their long-gone predecessors…
These are pictures of the original Renault 5 from 1972. A very simple, inexpensive car with a friendly personality. A 4 door version came out later.
And this is how the Renault 5 was known here in the US: the "Le Car". US sales started in 1976 after Renault and AMC had become partners.