Tesla Model S new steering wheel: is it real?
Last Updated: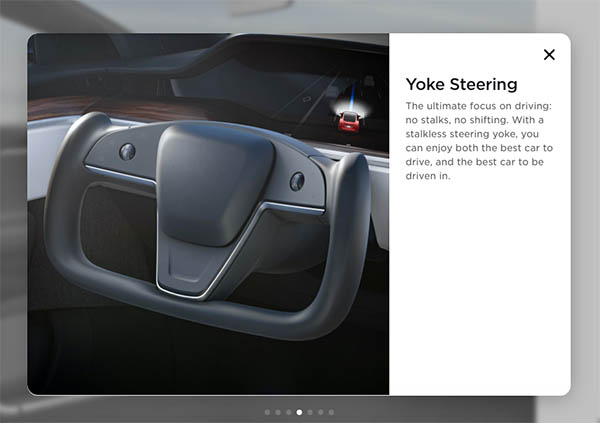 it seems that a few car journalists actually think the new "Yoke" steering wheel in the refreshed Tesla Model S is not real. That somehow, it is just on these computer-generated illustrations. But will not make it to production.
I unfortunately think they are wrong. The photo above was taken directly from the Tesla website, where you can already order the "new" Model S, for delivery in March. And that steering wheel is part of the official features of the car. it also seems to be standard with no regular version offered at all.
It seems the new steering wheel is universally being trashed on every site I have visited so far. What a weird move from Tesla. Trying to only appeal to rich video game bros now?
What do you think? have you read anything positive about it?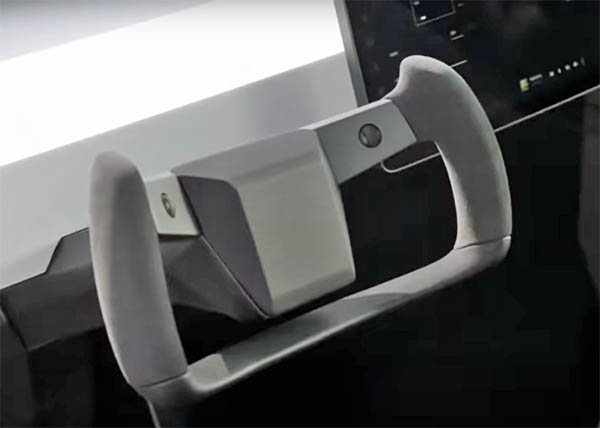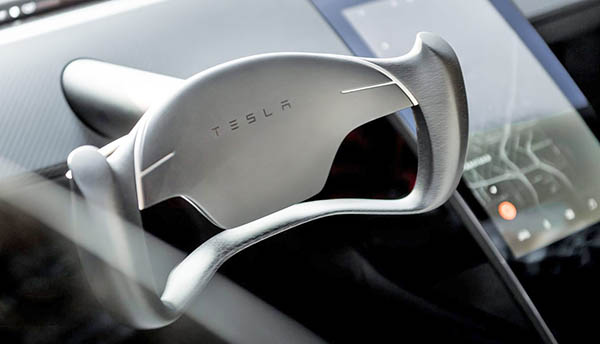 This is not the first time Tesla showed us this type of steering wheel. Above we have the Ciber Truck and the 2nd generation Roadster. But both cars were prototypes. And who knows how close any of these were to the future production models.