2021 Tesla Model S: a real steering wheel…
Last Updated:
Here is a quick photo of a real live revised Tesla Model S.
You can clearly see a regular steering wheel. And not that stupid video game controls thing they show on the official site. The site makes zero mention of a steering wheel choice or option. And yet, here it is.
The prototype interior seems to lack the new wood trim as well.
I am actually curious to see this. I think the screen might look OK. But the small one behind the steering wheel just looks goofy. The could have designed a very thing one that doesn't stick out. Something as thin as the vents on the passenger side. Since this is just for basic info like speed etc…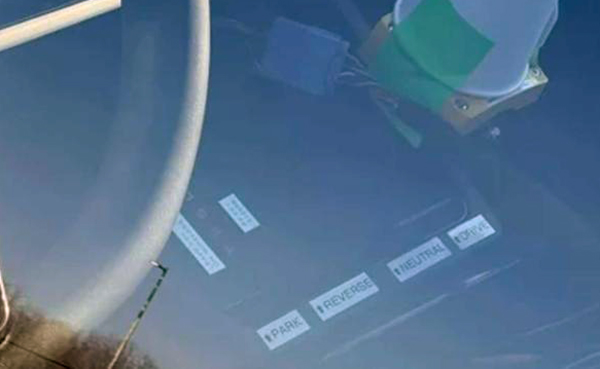 Also, this!
Billionaire Bro Elon Musk said there was no shifter on the revised Model S. that the car would know what to do (No doubt some intense pot smoking magic there…) He even tried to clarify things:
"After you drive without using a PRND stalk/stick for a few days, it gets very annoying to go back & use a shifter! You can override on touchscreen."
Well, it looks like it does have some electronic shifter after all. Somewhere on the console. All this actually make the new Model S more attractive to me. Too bad I can't afford one. I mean a big hatchback you can camp in, with a range of over 400 miles. A glass roof, 22 speakers and a super smooth air suspension…
That sounds like something I'd like. A lot. Except for the lack of colors … And that new $80 000 price tag…
Oh well…