2022 DS4: official pix…
Last Updated: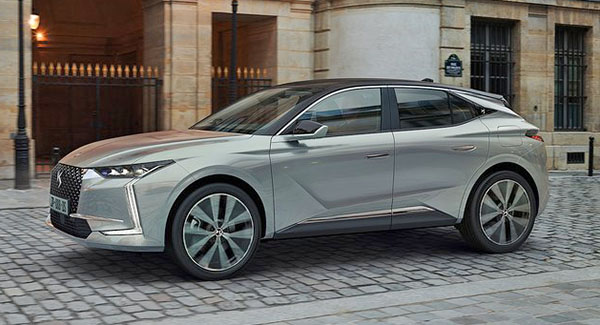 I have to admit, I mostly hate anything from DS. Not only the cars but also the very idea of it. Using that legendary name to create some new cheezy brand that has nothing to do with the original car.
And their designs have been the pinnacle of automotive vulgarity, over and over.
And yet, I really like the shape of this new DS4. The sporty proportions almost remind me of a concept car. And the exterior seems a little bit more restrained than their other models.
That interior though… I do like the screen being integrated nicely into the dashboard design. But the amount of crappy detailing everywhere. Bits of every shape and size. Buzy pieces of trim all over the place (And yet, the small speakers on the A-pillars look really plain and cheap)
That interior would make me nauseous before the car even moves.
I guess DS's main market is China. .Where that kind of stuff seems accepted, and even sought after I guess. I just cannot imagine these things being very popular in Europe…
Or are they???
Since PSA and FCA are now basically the same company. There has been rumors about DS being sold here. Or maybe new Chrysler models being based on DS models.
What do you think? Would these (with simpler interiors) make good Chryslers?