2022 Genesis EV: new illustration…
Last Updated: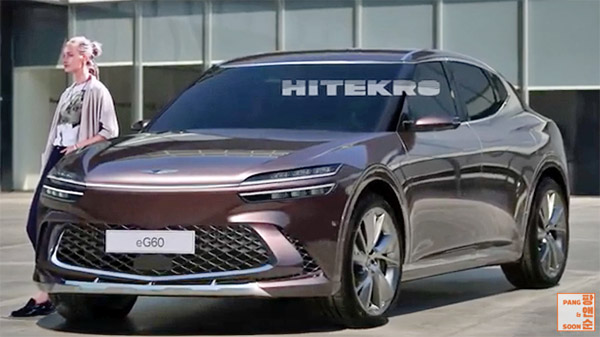 I think this is the best illustration of Genesis's upcoming EV I have seen so far. It does look upscale. And also does match the many spy shots we have seen.
I really like the smaller lower "fake" grille. Since that huge Suparman chrome grille would look even more ridiculous on an electric car. This would be a good solution. Let's hope the real thing ends up close to this one.
And also, "eG60"? Is that real? Did they mention this anywhere yet? It also makes a lot of sense.