2022 Kia EV: new illustration…
Last Updated: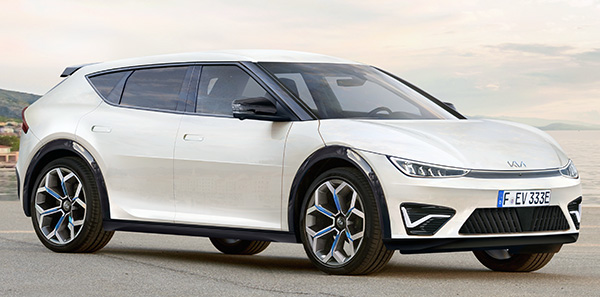 This is another illustration of the upcoming Kia Electric car. Sharing its platform with the Hyundai Ioniq5 and new Genesis EV.
Not sure what the price difference will be with the Hyundai model. Probably almost nothing. They'll just be 2 different designs of the same car. Like the Telluride and Palisade. I guess it is working for them. They're not trying to create different personalities for Hyundai and Kia anymore it seems.
Just offering the same cars with different designs, for about the same price. One is not more luxurious or sportier than the other. It seems strange but it also seems to work. I guess it is the same thing in Europe with Peugeot and Opel. Now both owned by the same company. At least Citroen is "the corky one". But Peugeot and Opel seem to overlap a lot. And yet, they both make money.
Strange world…