2022 Mercedes SL: new pic…
Last Updated: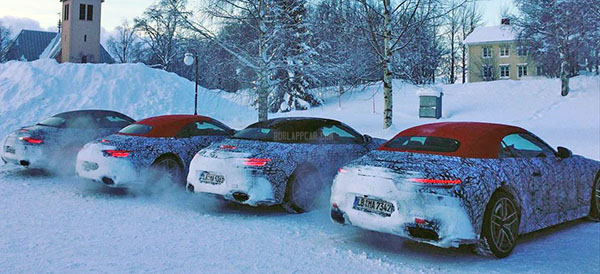 This is a really cool photo of a few 2022 Mercedes SL cars parked together. All looking really good.
It already seems sportier than the current model. Which I don't personally like. I don't think the SL should be a sportier car. (that's what Porsche is for).
Speaking of Porsche, in this picture, the new Sl reminds me a lot of a 911 Cabriolet. It also looks like Mercedes didn't go for great rear visibility. I guess that wasn't a priority…