2022 Nissan Pathfinder: official pix…
Last Updated: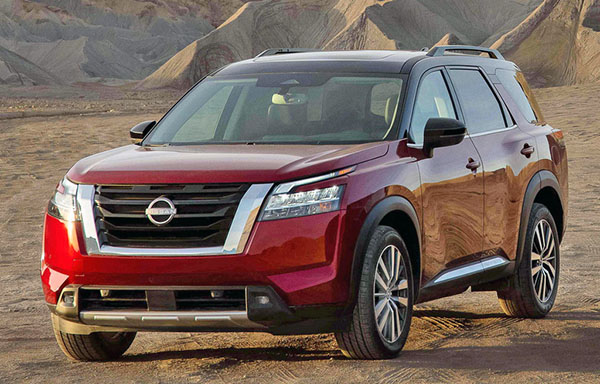 We finally get to see the a-new 2022 Nissan Pathfinder!
And let's mention first (Since this subject always gets tons of comments), the CVT is dead!
At least in the Pathfinder.
While it is not using the new 3.8 Liter V6 (It keeps the 3.5 Liter), a new 9-speed automatic has replaced the CVT that so many commenters hated.
The new Pathfinder can now seat up to 8 people as well.
As it should be, the new model is better than the old one in every way. (Which wasn't that hard to do)
The new generation now faces tough competition. Since a new Grand Cherokee L just came out. Honda is working on a new Pilot. And the Santa Fe and Telluride didn't even exist a few years ago.
I have to say, the new Pathfinder makes the Telluride look kind of lumpy and old already. Which is what I thought when I saw the slick new Grand Cherokee too…
The new Pathfinder really looks modern and clean outside. Somehow, (At least from these photos) I am not as impressed with the interior. Which is not as clean as the exterior. A bit cluttered. And also not as luxurious and almost futuristic as the new Grand Cherokee L.
At least the Pathfinder is back as a serious contender. Finally…