2022 Nissan Rogue Sport/Qashqai: good pictures…
Last Updated: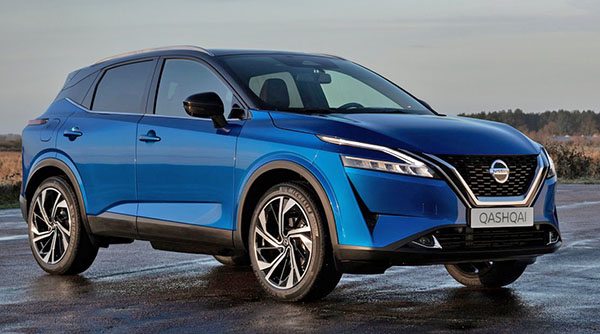 I think this is looking really good. At least on these photos. The interior also seems quite upscale for the class. The tablet is slightly integrated. Not great but better than some. (Like the Kona)
For something that starts at around $23 500 (Current version) this isn't bad at all.
And if Nissan decides to put some nice cloth in more than the base model, you don't have to get the stupid quilt pattern leather.
The one pictured here is the European model. Which is the same as the Rogue Sport we get over here, except for engines.
This new version will be available with a mild-hybrid powertrain with 156HP. Or the new e-Power . I really don't think Nissan will spend the cash to offer any of these over here.
We will probably be getting the good old 2.0 Liter /CVT combo in the US…
At least it looks good!