2022/23 Alfa-Romeo mid-sized sedan: new illustration…
Last Updated: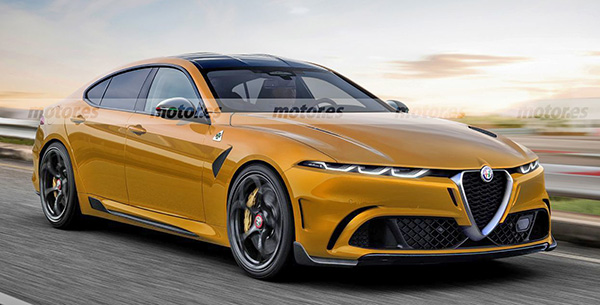 This is a new illustration of a very old rumor. I have heard about a mid-sized Alfa sedan for years but it never happened.
(That Giulia coupe never happened either.)
Now they are talking again about a larger sedan. Which would be great.
I guess this is not a dying segment after all. Since the Mercedes E-Class and BMW 5 series seem to be doing well. We also have the new Cadillac CT-5 and Genesis G80 in the US.
The Alfa would be, of course, based on the same platform as the Guilia. Which is fine.
If true, this could be good news for sedan fans.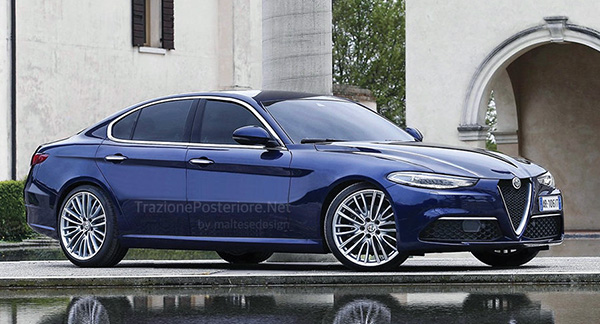 The illustration above is from 2016 (!!!) That's how old the rumor of a larger Alfa sedan is.
Look how classier and more conventional it looks compared to the overly sporty and blacked-out new one on top…