2022/23 Genesis GV80 Coupe: new illustration…
Last Updated: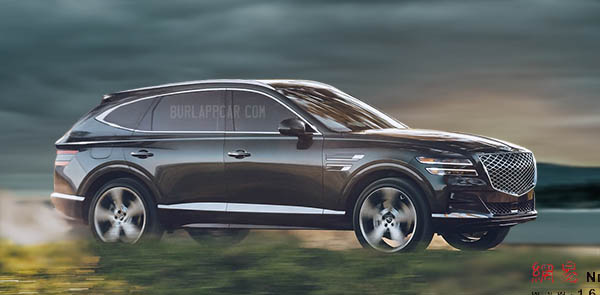 It looks like Genesis is working on yet another model: a "coupe" version of the new GV80 SUV.
As expected, the "coupe" will seat only 5 and will be a bit shorter than the regular model. And it will probably end up being offered with an EV option (just like the GV80 will).
Apparently, they will start testing these in the summer. So we will be getting more spy shots in a few months.
As a reminder, this year we are expecting a wagon/hatch version of the G70 sedan. An all-new EV based on the same platform as the IoniQ5. A new redesigned G90 sedan. An electric version of the G80 (GV70 and GV80 later). That's quite a lot for a brand new luxury brand.
Where are Lexus and Infiniti in all this?