Ford's EV future: weirdo teaser…
Last Updated: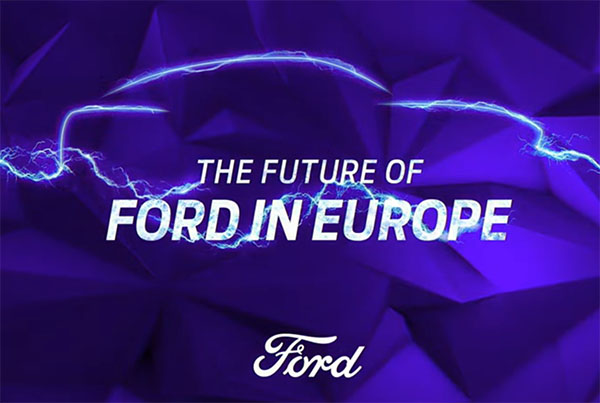 Okay… What does that even mean?
We already know they are planning to be "all EV" in Europe in less than 10 years.
But what is that car?
Some in the European press are already speculating, for some weird reason, about a 4 door electric version of the next Mustang. Why not. That could be really nice.
But I don't think so…
I think the silhouette on the teaser/promo image shows the upcoming Evos.
But wait! The Evos isn't supposed to be electric…
Could it really be a 2023/24 Electric 4 door Mustang??? (One based on the next-generation Mustang. Not the Mach-E)