2021 Tesla Model S: Yoke steering is real…
Last Updated: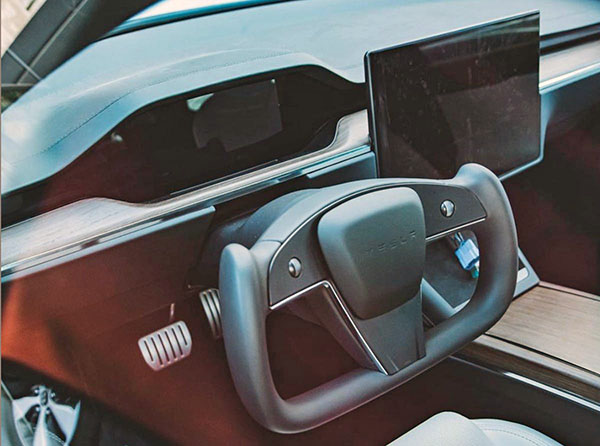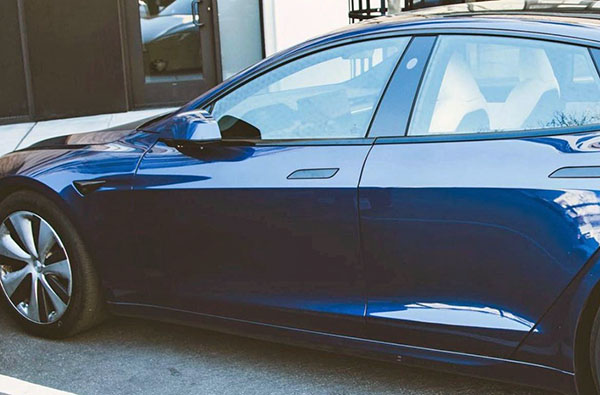 Yes, it wasn't a joke.
The stupid video game steering wheel will actually be available in the revised Tesa Model S.
I personally think it should be illegal. As it is obviously very dangerous to use in the real world.
Not sure where Elon Musk lives, but here on earth, many humans already have trouble keeping their hands on the wheels and eyes on the road.
Cutting the steering wheel in half will not make things easier. Again, this should not be legal.
Maybe we should have a tiny 3-inch tall window in front of us too. Why have such giant windshields?
Why doors when it's so much cooler to jump into a car through the window?
The stupid yoke wheel is some crazy schtick to get more press I guess. And look. I am talking about it!!! It's not the first time either.
So that part of the craziness works.
Also, I still think the black trim makes the Model S look much cheaper. Especially with the plasticky wheel covers…
And that little screen behind the "steering wheel" looks like it's fighting for attention against the main center screen. And losing.
(Hey Musk, there's nothing wrong with a head-up display you know… )
It just looks odd and out of place.
The new interior manages to be simple and busy at the same time. A weird feast to achieve.