2022 Ford Maverick: giving people what they want…
Last Updated: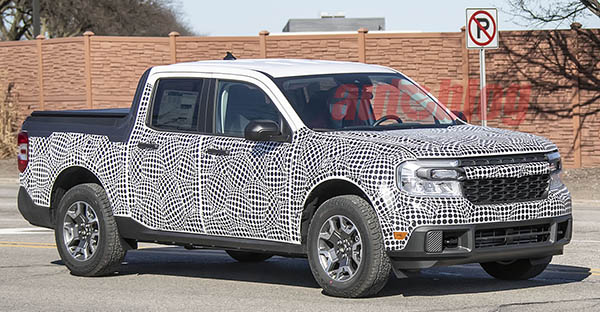 These new spy shots of the 2022 Ford Maverick show a much better-looking truck than any of the illustrations I've seen so far.
Which is really good news.
There is really nothing new about the styling, and this might be exactly what most buyers actually want.
A compact pick-up that just looks like a small F-150.
It also seems quite large.
The Maverick shares a lot of its platform with the Bronco Sport/Escape, but it already seems quite a bit larger.
And, at least on these early pics, it doesn't really seem much smaller than the current Ranger.
(Which is also supposed to be redesigned soon)
I guess the next Ranger will have to grow.
As a matter of fact, the Maverick seems so large I think Ford could have room for an even smaller model down the line.
Although with an estimated base price of $20 000 (Or even slightly under), there might not be much room pricewise…