2022 Genesis GV60: new illustration…
Last Updated: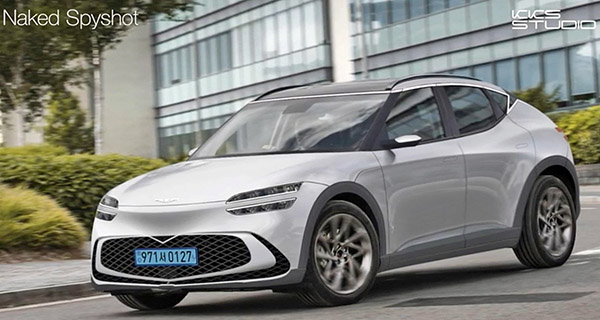 This new illustration is obviously very inspired by the latest spy shot I posted HERE.
And just like the spy shot, it starts looking a bit weird. While I admire originality, it seems that some of the upcoming Hyundai/Kia and Genesis designs might just end up being a case of "a bit much".
That zig-zag chrome trim behind the ear door could end up looking too strange. And it looks like they're not sure how to incorporate that huge Superman shield grille they have on their other models, onto an EV.
And why didn't they include the cool turn signals on the side, behind the wheels. You know, the ones all other Genesis models have.
I am sure it will be a nice EV. But so far, the design seems to be all over the place. Like from a bunch of people running wild in the design department. Who knows…