2022 Genesis GV60: new spy shot…
Last Updated: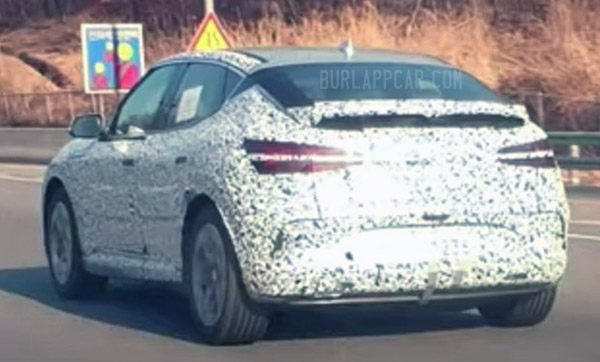 I guess we are calling this the Genesis GV60 now?
This is the best shot we have seen so far of Genesis's brand new EV. Which shares its platform with the new Hyundai Ioniq 5. It's still hard to see what part is camouflaged,. Or not. Part of the rear lights might still be covered. Unless they really have these pointy ends.
Same thing with the weird zig-zag chrome line right behind the rear door. Which also seems to end in a pointy shape. Maybe that's the main design theme for this car: pointy.
If that's the case, the front end could be quite interesting (or ghastly…)