2022 Honda CR-V: first spy shots…
Last Updated: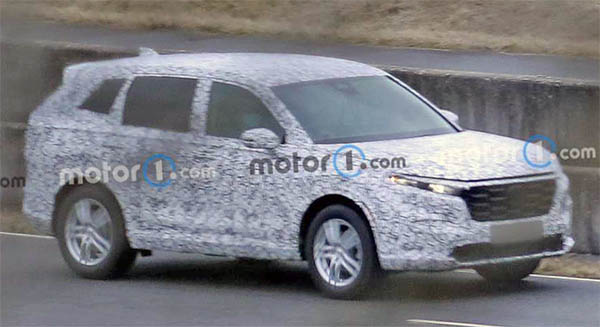 I didn't expect to see these so soon. But I guess it makes sense since a new CR-V is usually due out soon after the new Civic. Which is scheduled for next month.
Plus, the CR-V has become the most important model for Honda in the US.
What is expected, is the design. Which resembles the new HR-V. It follows the more angular trend of new Honda designs. Which means, it might also lose a bit of personality. Just like the HR-V. At the same time, it could gain a cleaner look. The front end of the current CR-V alone is quite a mess.
2021 is shaping out to be quite a year for Honda. With a new Civic, CR-V, and HR-V. As well as the new Acura MDX and S-Type versions of the TLX and MDX.
More pix of the 2022 Honda CR-V HERE.