2022 Mercedes EQS: a teaser…
Last Updated: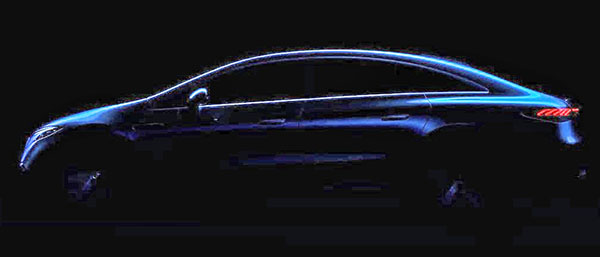 That new teaser is actually showing less than the spy shot I published recently…
Now you "kinda" see the lights. I guess…
I really wish the new EQS well. I mean, sometimes "obnoxious billionaire bro" Elon Musk really needs some bruising from the competition. (especially after that weirdo Model S interior redesign)
But somehow, the EQS (Or what we've seen of it) doesn't look really that modern. Or as futuristic as I hoped it would be. There is a weird late 90's early 2000's feel to it.
Is it just me? Should I not start drinking that early??? (it's already cocktail hour anyway)