2022 Peugeot 308: another weirdo on the way…
Last Updated: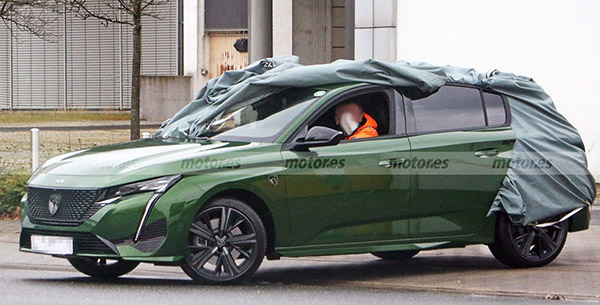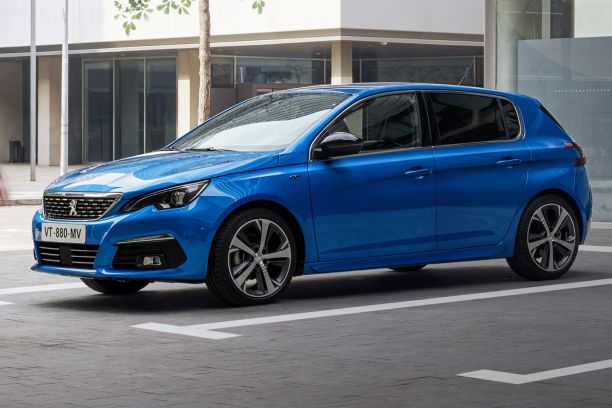 I realize the Peugeot 308 is mostly unknown in the US (Except for a few car nerds). So I posted a photo of the current model. (The blue one)
I have seen many of these while traveling in Europe. As they seem pretty popular rover there. The 308's job is to go against the ever-popular VW Golf. As well as the Opel Astra, Ford Focus and many others.
Especially the Renault Megane in its home market.
I always thought they were quite boring looking. I never drove one, but I'm sure they're fine.
They're just nothing special.
Something designers wanted to fix with the next generation (green car)
And of course, as usual, they went overboard.
The new one just looks overdone and vulgar. Just look at this mess…
"Give it more personality" shouldn't mean "Let's go nuts and add tons of crap".
Just look at the front fenders. I mean, how tacky is this? Is this supposed to look sporty? So many lines, surfacing crap. And of course, a crowd favorite: the fake vents.
I personally think most current Peugeot designs are just tacky and overdone. The head design guy, Gilles Vidal, just went to Renault. So he'll probably ruin that as well soon.
I know the Golf has been getting "boring" over the years. But at least, its designs do age well and stay pretty classy and even upscale for a compact car.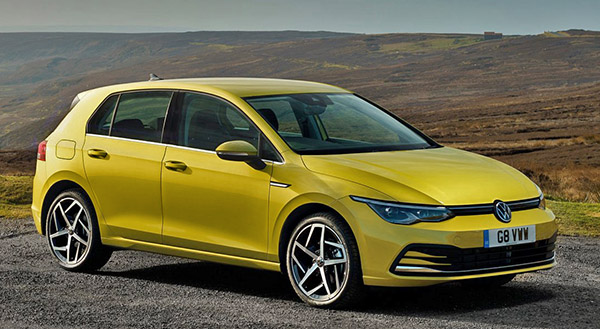 I know, I've criticized the Golf designs for being so repetitive.
But look at this next to the green Peugeot mess above!
It still has a family resemblance to the amazing Giugiaro design of the first generation.
And it manages to be simple and very modern at the same time.
This will still look good in 5 or 10 years.