2022 Porsche Taycan Cross Turismo: official pics…
Last Updated: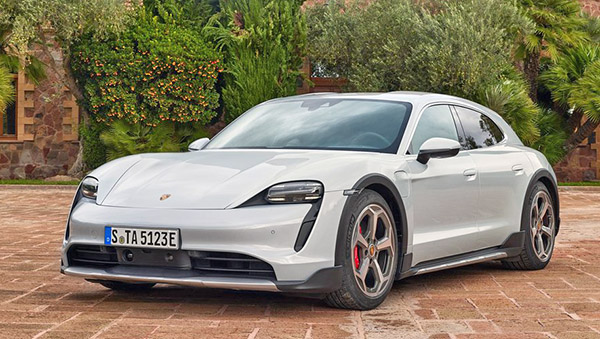 I think this is pretty fantastic looking. Except maybe the weirdo black plastic trim. Especially the parts between the wheels and bumpers that don't seem to be integrated at all with the rest of the car.
I mean, this isn't Subaru bad, but it could have been better.
Still, this is quite a car. An expensive one, but it's not that crazy. Since with similar equipment, the "wagon" is only about $1500 more than the sedan.
It'll start at $91 000 in the US. But that includes AWD and a glass roof. And with incentives included, it is just a couple of thousands more than the Tesla Model S. Of course, Tesla claims a range of over 400 miles for the Modle S. Even if this is quite optimistic, it sure is much better than the Taycan range.
Still, I think the fantastic design of the Porsche and the brand name will probably mean another hit for them.