MG X-Tender pick-up truck: the final insult…
Last Updated: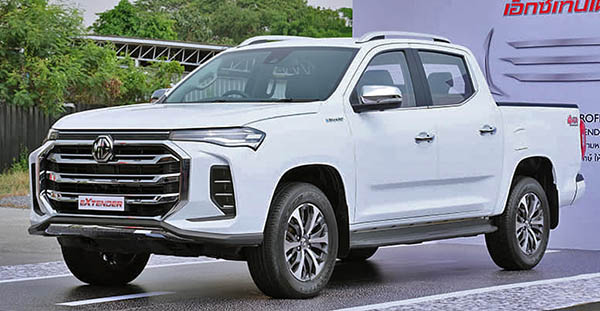 That's right. This is an MG pickup truck.
MG is (was ) a legendary British car brand mostly known for its compact sports cars. The famous MGB was built from 1962 to 1995.
Seeing the truck above with an MG bad is actually really weird. Sure, lots of sports car makers (soon, all of them) are building SUVs these days. many, like the ones from Porsche, look really good.
But this has nothing to do with MG.
I know MG has been a Chinese brand since 2006. And basically now just a name.
Still, I am not sure what is the point of purchasing a famous brand to turn it into something 100% different. Why not save the money and come up with your own brand of bland sedans, SUVs, and weird pickup trucks?