New VW Tiguan Coupe: more photos…
Last Updated: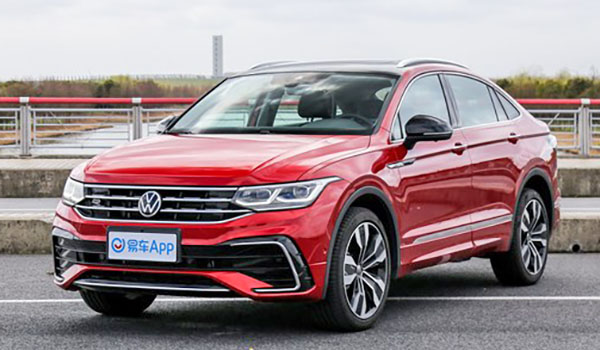 This is not all new since it was unveiled in China a few months ago. But I think these new photos make it look quite good.
I like the shape much more than the regular old Tiguan.
Too bad about the 5-year-old interior that has never really been updated. Adding a new body style to the lineup would have been a great opportunity. But no… It never looked great, and it's gotten worse 5 years later.
I test drove a Tiguan for a whole week a few years back and was not impressed. It could pass for decent if you have never driven any of its competition. Otherwise, the weak and rough engine, confused transmission, and low rent interior all add up to a pretty unattractive package.
I think this "coupe" version adds a little bit of style to it.
What do you think? Is VW dumb again for not selling this over here?? I mean, it seems they could make some money by selling this in the US…