Peugeot designs: how about some good looking ones…
Last Updated: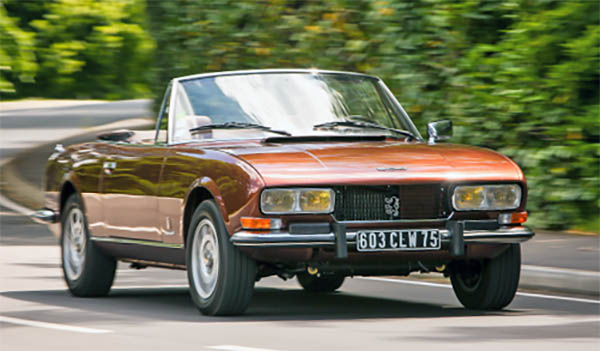 While most current Peugeot designs are overworked and quite messy, this wasn't always the case.
Here are some of their really cool designs over the years. (At least the ones I really like)
Even their version of the "boring midsize sedan" had a nice personality. (the 504 at the bottom)
Of course, I realize these are mostly from Pininfarina. Who designed many Peugeot models over the years. And there's nothing wrong with some outside help. Giugiaro also designed cars for VW, Isuzu, and Subaru. Look at them now… They really need outside help more than ever.
Same with Peugeot.
My favorite Peugeot model is the one driven by Lieutenant Frank Columbo. (Since I am a bit of a Columbo nerd…)
I've actually been chasing that car around and I know here it is.
The bottom pic is what a 1959 403 Cabriolet is supposed to look like when you properly take care of it…And again, Pininfarina.