2022 Audi Q4 e-Tron: official pix…
Last Updated: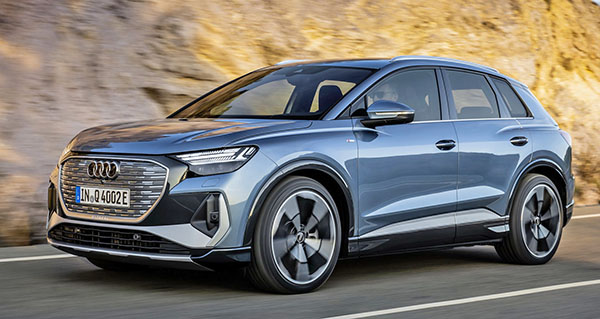 I think this ended up looking quite nice. I kind of like it so far. It also looks like the kind of design that would even look better in person.
Sure, it's not very pure or simple. But compared to recent super sad and boring Audi designs, this isn't bad at all.
The interior though, is really, really busy. Which is too bad. But it seems a recent trend for Audi interiors. At least there's no tablet sticking out on top of the dash.
The console also reminds me of the Mazda CX-30.
The new Q4 e-Tron is only 3 inches longer than the Q3 and has almost as much interior room as the much larger Q7. And it is 7 inches shorter than the Tesla Model Y.
The base model will have one electric motor with 201 HP and a range of around 250 miles. A higher-end model with 2 motors will get 295HP.
Pricing will start at around $44 000. Since it still qualifies for incentives, the actual price could actually drop to around $35 000 in most states or less. A lot cheaper than the "no incentives" $50 500 Long Range Tesla Model Y.
Also a lot cheaper than the larger Audi e-Tron which starts at $66 000.
And only about $5000 more than the new VW ID4.
I think $5000 might be well worth the premium over the VW.
What do you think?