2022 Audi Q4 e-tron: teaser…
Last Updated: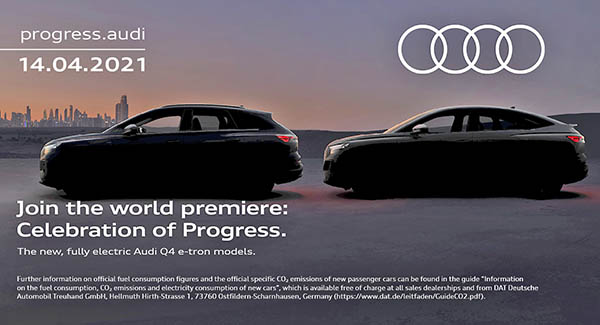 It looks like Audi will reveal the new Q4 e-Tron as well as the coupe version the same day next month.
The new smaller Q4 e-Tron is supposed to compete with the Tesla Model Y. Although its range might still be under 300 miles. It will be about the size of the Audi Q5, and prices are rumored to start at around $45 000. Which would make the Audi much cheaper than the $49 000 Model Y after incentives.
I don't really believe the new Audi will start at less than $50 000, (Especially since the regular e-Tron starts at over $65 000) but who knows… Wouldn't that be nice.