2022 Ford Evos: the new Fusion…
Last Updated: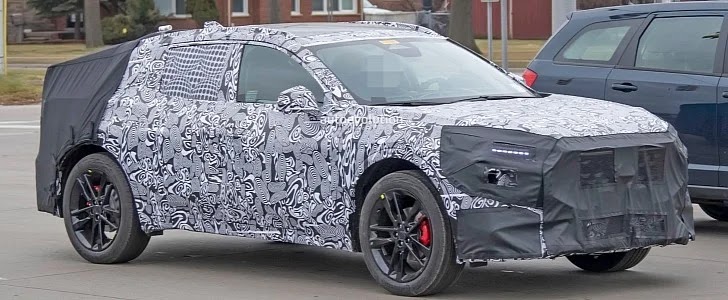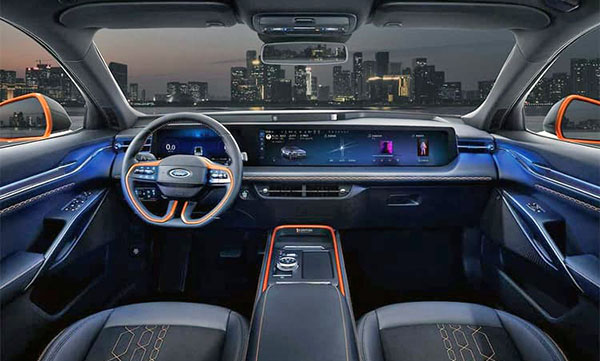 Ford is saying, so far, that the new Evos is a Chinese product for the Chinese market (And a local design).
But, when you compare it to the prototypes we have seen around Detroits over and over again in the past year, it is obvious the new model unveiled in China will be the same one coming over here to "replace" the Fusion. (as well as the Mondeo in Europe)
So far, Ford has only shown photos of this top-of-the-line version with a stupid-looking Sport package. Which include the usual black wheels (The same ones on the US prototype) and some moronic orange trim inside and out.
It would be interesting to see some more "normal" versions as well.
Just when I was thinking the idea of a "dashboard/screen" was going to trickle down from cars like the new Mercedes EQB to cheaper models in the coming years… it's already happened!
As the giant screen inside the Evos pretty much covers the whole dashboard.
I guess screens are getting very cheap, very quickly…
No specs yet. But the rumor is this could be a hybrid-only for the US market.