2022 Mercedes EQS: before you're supposed to see it…
Last Updated: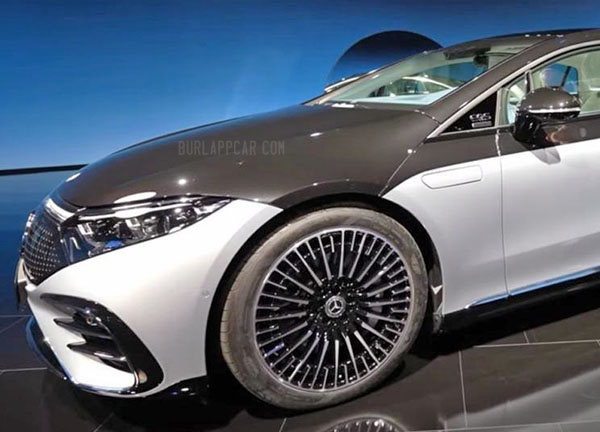 I know it's hard to see behind the goofy 2 tone paint job. (What a stupid idea,,,) But this could look really good. The front end has much more character than I thought (at least ton this pic)
And the overall thing sims simple yet modern. Almost like the new S-Class should have been.
We've already seen the spectacular interior a few days ago. Now it all comes down to specs and the big mystery" price.
Much more on this very soon.